I'm going
to tell you a

story.
Visual sto­rytel­ling has always fasci­na­ted me. I trans­for­med this pas­sion into a pro­fes­sion in 2019, ear­ning my Bache­lor of Arts degree in Pho­to­gra­phy from the Uni­ver­sity of Applied Sci­en­ces and Arts in Dort­mund. I am curr­ently deepe­ning my under­stan­ding of visual nar­ra­ti­ves in my Master's stu­dies in Pho­to­gra­phic Stu­dies.

My work is more than just cap­tu­ring images; it's about wea­ving nar­ra­ti­ves into the com­plex tapestry of life through various visual medi­ums. This includes ever­y­thing from the subt­le­ties of tra­di­tio­nal pho­to­gra­phy to the uni­que per­spec­ti­ves offe­red by AI-gene­ra­ted imagery. I blend these visu­als with ele­ments such as text, inter­views, and docu­ments, and pre­sent them across dif­fe­rent plat­forms, inclu­ding web­sites, exhi­bi­ti­ons, and books, to bring the diver­sity of these sto­ries to life. I'm par­ti­cu­larly drawn to long-term pro­jects that dis­sect and explore the intri­cate social inter­con­nec­tions that shape our society. I believe that these often-over­loo­ked inter­ac­tions offer pro­found insights about us and the world in which we live.

In addi­tion to my per­so­nal work, I also lead the coor­di­na­tion of the Hoch­schule vor Ort. As the team lea­der of the Nord­stadt­ga­le­rie, I manage ever­y­thing from its sci­en­ti­fic and con­cep­tual foun­da­ti­ons to its orga­niza­tio­nal and crea­tive dyna­mics, ensu­ring the gal­lery remains a vibrant hub of explo­ra­tion and expression.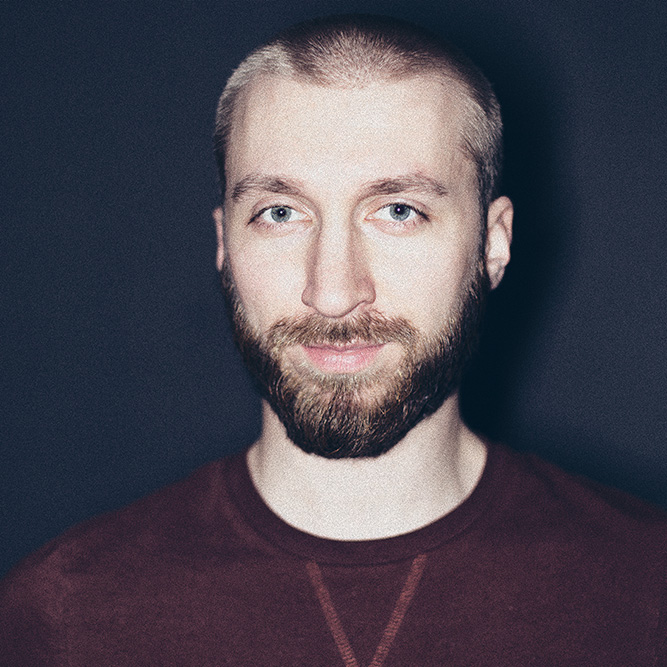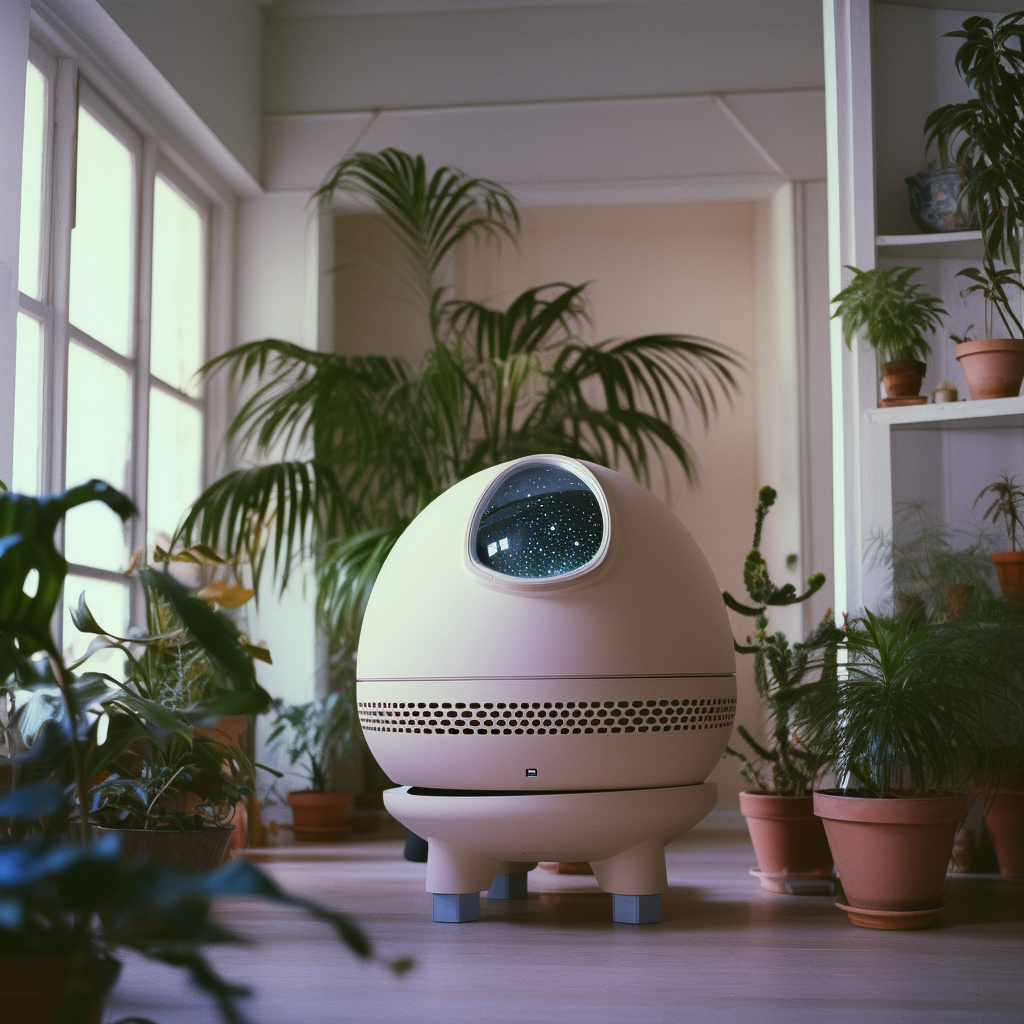 In our fast-paced society, the pur­suit of a per­so­nal "Gar­den of Eden" is overs­ha­dowed by urba­niza­tion and digi­ta­liza­tion, dis­con­nec­ting us from nature. Argos and I, jour­ney­ing meta­pho­ri­cally towards a green haven, scru­ti­nize our rap­port with nature and AI to redis­co­ver our nature bond.
In unse­rer schnell­le­bi­gen Gesell­schaft wird die Suche nach einem per­sön­li­chen "Gar­ten Eden" von Urba­ni­sie­rung und Digi­ta­li­sie­rung über­schat­tet, die uns von der Natur tren­nen. Argos und ich, auf einer meta­pho­ri­schen Reise zu einer grü­nen Zuflucht, unter­su­chen unser Ver­hält­nis zur Natur und KI, um unsere Ver­bin­dung zur Natur wiederzuentdecken.
#ai #gene­ra­ted #per­so­nal­jour­ney #ineng­lish #urban­jungle
My mother was on her way to the hos­pi­tal on the day the tumor in my leg was to be finally remo­ved. As I lay under anes­the­sia, she fell abruptly, face-first. Initi­ally attri­bu­ted to stress, my mother con­sis­t­ently denied having trip­ped. Today, that inci­dent is con­side­red the first sign of her dise­ase: Mul­ti­ple Sclerosis.
Meine Mut­ter war auf dem Weg zu mir ins Kran­ken­haus. Es war der Tag, an dem der Tumor in mei­nem Bein end­gül­tig ent­fernt wurde. Als ich in Nar­kose lag, fiel sie unge­bremst auf ihr Gesicht. Zunächst der Belas­tung zuge­schrie­ben, ver­neinte meine Mut­ter stets, dass sie gestol­pert sei. Inzwi­schen gilt es als ers­tes Anzei­chen ihrer Krank­heit: Mul­ti­ple Sklerose.
This is a pass­word-pro­tec­ted area. Access is curr­ently gran­ted exclu­si­vely upon request via email.
#pho­to­gra­phy #per­so­nal­jour­ney #family #inger­man
Frau Norbert und Herr Mandy
Upon birth, it's usually "Con­gra­tu­la­ti­ons, it's a girl!" or "Con­gra­tu­la­ti­ons, it's a boy!" While this cate­go­riza­tion suits most peo­ple, for some it's more com­plex. They rea­lize over time that while others per­ceive them as a woman or a man, they intern­ally iden­tify differently.
Wenn man auf die Welt kommt, heißt es "Herz­li­chen Glück­wunsch, es ist ein Mäd­chen!" oder auch "Herz­li­chen Glück­wunsch, es ist ein Junge!" Für die meis­ten Men­schen passt das, aber bei eini­gen ist es kom­pli­zier­ter. Sie mer­ken im Laufe ihres Lebens, dass sie von ande­ren zwar als Frau oder als Mann wahr­ge­nom­men wer­den, aber inner­lich anders empfinden.
#being­trans #pho­to­gra­phy #gen­der­iden­tity #inger­man #self­ex­pres­sion #accep­tance
Tor­men­ted by back pain, impai­red taste, and noc­turnal sno­ring, a 33-year-old poli­ce­wo­man opts for a medi­cal tre­at­ment. To halt the pro­gres­sion of jaw mis­a­lignment, she must undergo a facial recon­s­truc­tion, invol­ving the brea­king of both her upper and lower jaws.
Geplagt von Rücken­schmer­zen, Ein­schrän­kung des Geschmacksinns und nächt­li­chen Schnar­chens ent­schei­det sich die 33-jäh­rige Poli­zis­tin für eine medi­zi­ni­sche Behand­lung: Um den fort­lau­fen­den Pro­zess der Kie­fer­fehl­stel­lung zu stop­pen, muss sie sich einer Gesichts­re­kon­struk­tion unter­zie­hen, bei der sowohl der Ober- als auch Unter­kie­fer gebro­chen wer­den muss.
#medi­cal­trans­for­ma­tion #pho­to­gra­phy #inger­man #heal­th­jour­ney
MATCH ME IF YOU CAN – For many, 'swi­ping' on Tin­der is a hobby. Simi­lar to how peo­ple check their emails daily, they check their Tin­der matches. If they don't find someone appe­al­ing, they swipe left – appearance is all that counts. Howe­ver, the more attrac­tive a match appears, the stran­ger the encoun­ter often is.
MATCH ME IF YOU CAN – Für viele Nut­zer ist 'Tin­dern' ein Hobby. So wie man täg­lich seine Mails checkt, checkt man Matches auf Tin­der. Wer nicht gefällt, der wird weg­ge­wischt – allein die Optik zählt. Doch je blen­den­der ein Match aus­sieht, desto kurio­ser ist die Begegnung.
#online­da­ting #swi­pe­life #pho­to­gra­phy #inger­man #tin­der­ta­les
Indi­vi­du­als born bet­ween 1977 and 1998 are clas­si­fied as Gene­ra­tion Y. The 'Y' stands for the Eng­lish word 'Why', refer­ring to this generation's hall­mark ques­tio­ning nature. Yet, this trait is not always ack­now­led­ged, as they are often cri­ti­qued for being aso­cial and self-centered.
Zur Gene­ra­tion Y wer­den Men­schen gezählt, die im Zeit­raum von 1977 bis 1998 gebo­ren sind. Dabei steht der Buch­stabe Y für das eng­li­sche Wort 'Why' und ver­weist auf das bezeich­nende Hin­ter­fra­gen die­ser Gene­ra­tion. Doch kei­nes­wegs wird ihnen das immer zuge­spro­chen, oft­mals ste­hen sie in der Kri­tik nicht gesell­schafts­fä­hig zu sein und nur an sich selbst zu denken.
#mil­len­ni­als #socie­tal­cri­tique #pho­to­gra­phy #inger­man #ques­tio­ning­ge­ne­ra­tion